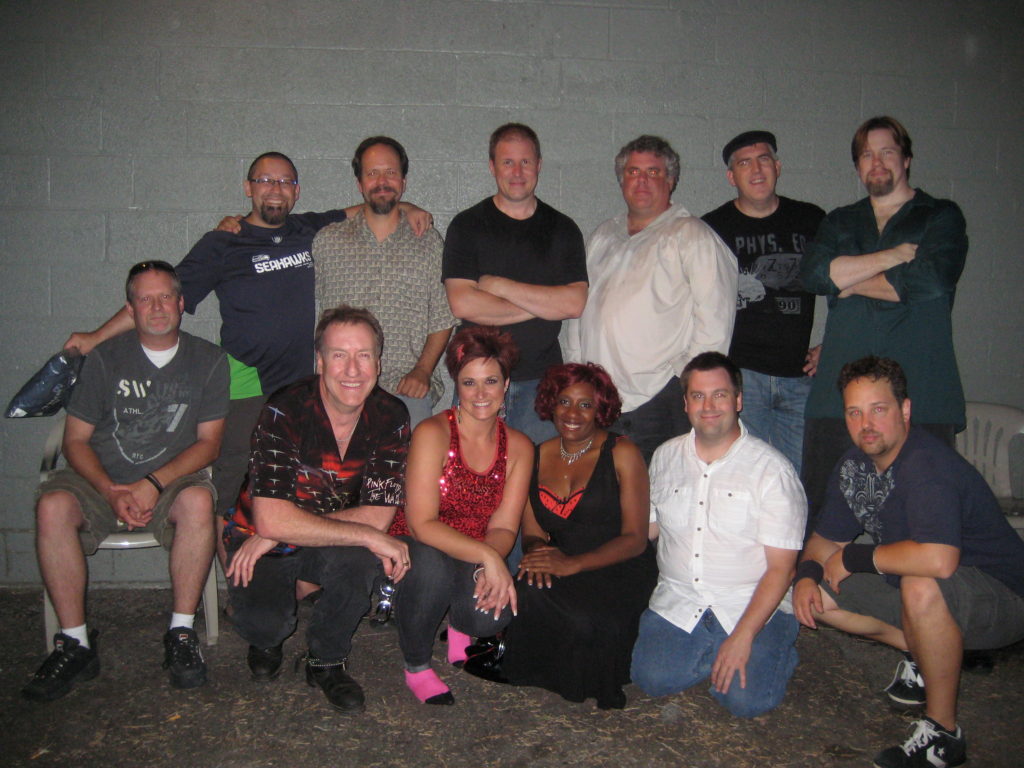 Standing L-R; Jason Giron, John Flanders, Matt Meldrum, Tim Hollinger, David Slack, Thom Bowers
Seated L-R; Jeff Hildy, Carl Roehmann, Juli Holt, Sweet Marie, Mike Thiriot, Tommy Maras (2012)
Carl performs In The Flesh with the Floydshow 9/26/2002 at Harry-Os in Park City!
Thom Bowers, Matt Meldrum, Daryn Campbell, Tim Hollinger, Eric Litovsky and Carl!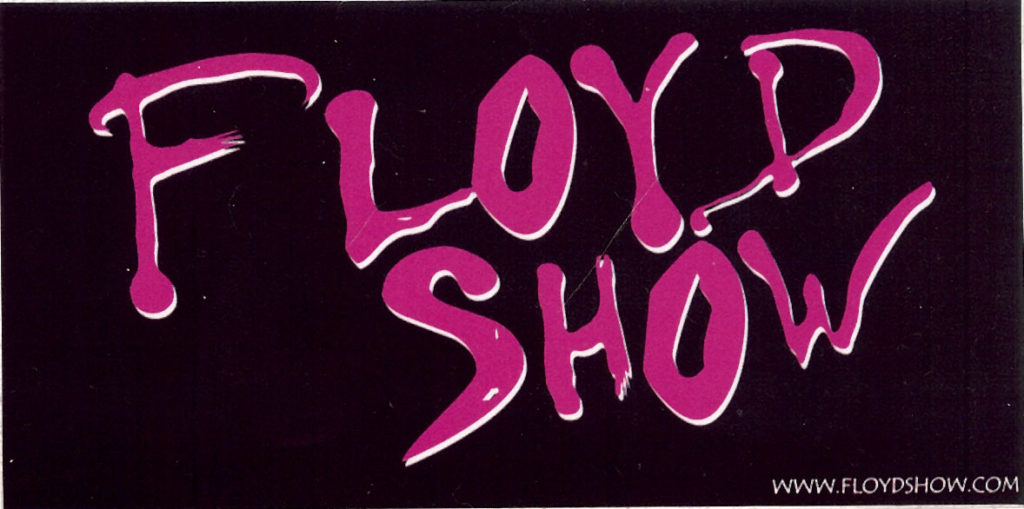 The following audio clips were recorded live in Park City August 1st 2003.  Floydshow did The Wall in its entirety.  The players; Tim Hollinger, Thom Bowers, Matt Meldrum, Eric Litovsky, Greg Thomas, Juli Holt, Marcia Pabalis and Carl Roehmann.  Sound; Timmi Cruz  Effects & Video; Doran "Fozz" Barton
Audio
In The Flesh
Run Like Hell
Waiting For The Worms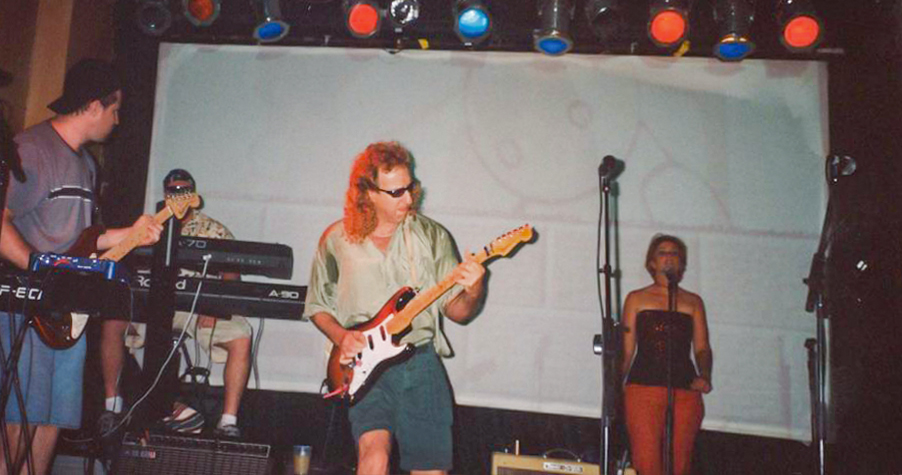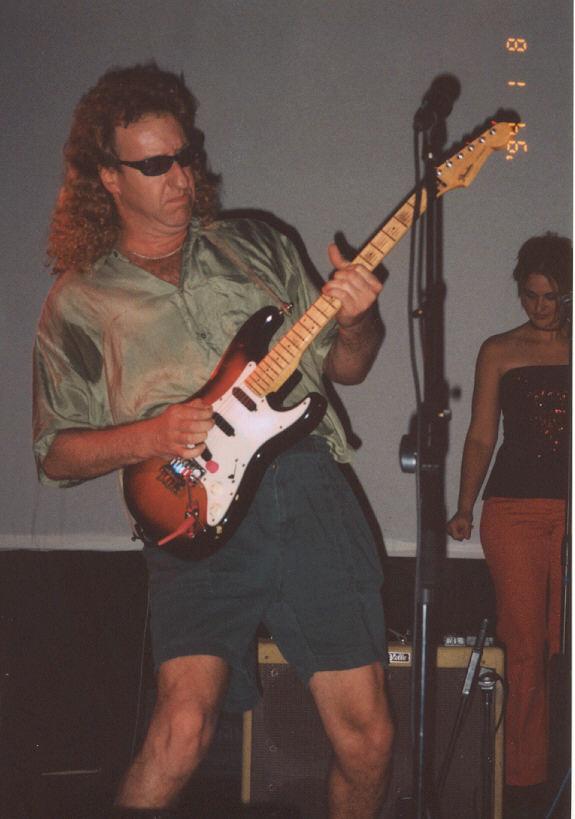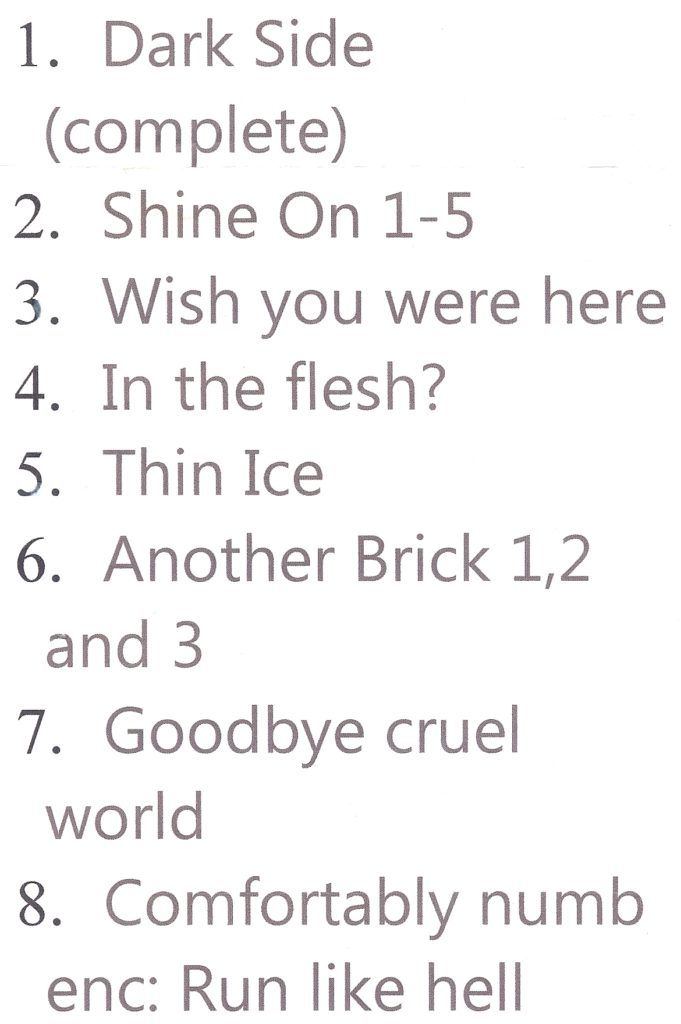 Sons of Nothing – the band behind the Floydshow.  Check them out here!