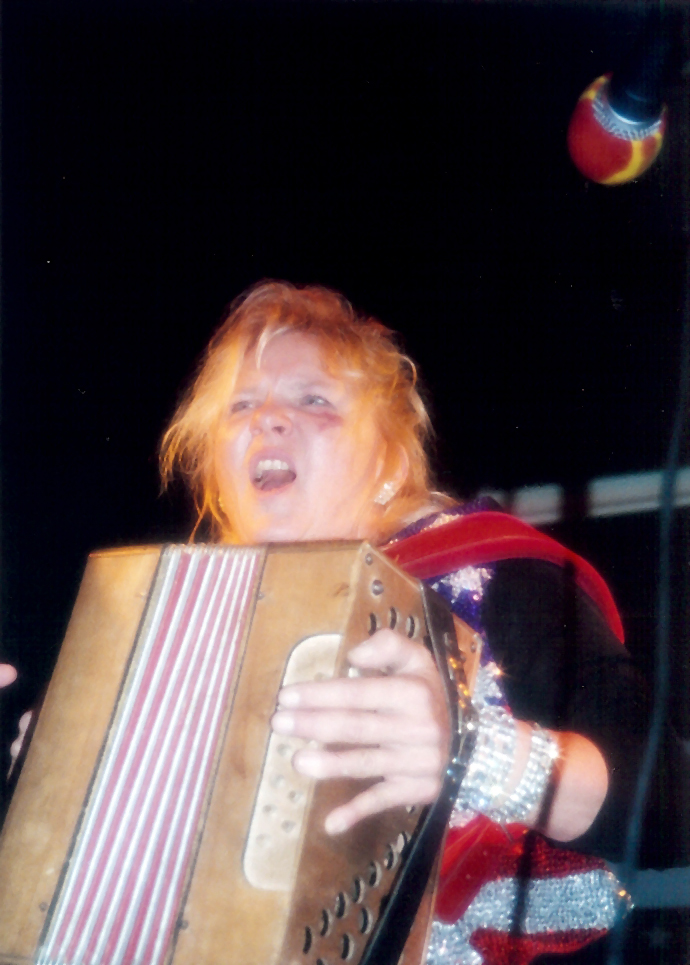 The following audio clips were recorded 9/25/99 at the Beaver Creek Inn.  Noisy camcorder to VHS to DVD to Cassette to .wav file to CD to .mp3 file then uploaded!  Seriously – no kidding!
AUDIO
Squeeze Box
Your Cheatin' Heart
All Along The Watchtower
Hotel California
The band; Christy Bley – vocals, keyboard & accordion; Janel Harding – vocals & tambourine; Carl Roehmann – vocals and guitar; Tim Bryan – bass; Mark Harshman – drums; and special guest Troy Griffin – vocals, acoustic guitar & harmonica on Watchtower!
CREEKY BEAVER BAND LIVE AT THE
BEAVER CREEK INN 9/25/99
WATCHTOWER W/ TROY GRIFFIN
SWEET DREAMS
I WON'T BACK DOWN
YOU MAKE LOVING FUN
OH! DARLING
TAKIN' IT TO THE STREETS*
SUMMERTIME
YOUR CHEATIN' HEART
DANCING IN THE STREETS
SQUEEZE BOX*
AIKO-AIKO
MEAN WOMAN BLUES
HOTEL CALIFORNIA*
YOU CAN'T DO THAT
TURN THE PAGE*
GO YOUR OWN WAY
GOLD DUST WOMAN
AIN'T MISBEHAVIN'
WINTER WONDERLAND
WALK ON BY                                             * = CARL LEAD VOCALS